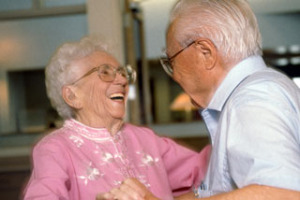 It truly is a Wonderful Life
At Brigham House, our compassionate people and service culture set us apart. Our highly-skilled and dedicated staff have a shared commitment to meet each resident's every need and preference. To that end, we offer a full spectrum of specialized services, unique amenities, and thoughtfully-designed enrichment programs and activities to enhance their everyday experience with us.
Of course, you could wait around for the grandkids to visit. But, in the meantime, why not live it up? At Brigham House, there's something for everyone in our full and varied activities and social calendar. Spend time playing games, learn a new craft, enjoy a guest singer or speaker, or get out on one of our many motorcoach excursions.